I live in a world of being both a professional daydreamer and an aspiring artist. I was a little tubby meatball of a kid that wanted to be a singer since I was 5 years old. Santa and my mother would both be bothered by intermittent requests for singing lessons.
So that never stopped… or happened.
At 22 I derailed and focused all my effort on music.  An Associates in Veterinary Technology and Music Business later, I'm finishing up my Bachelor's at William Paterson University in hopes of never setting foot in a classroom again. In the meantime, I sling drinks as a bartender and work as an assistant at Talent Consultants International.
---
Lip Sync For Your Life… or Nah?
I call appropriation!
Culture appropriation that is.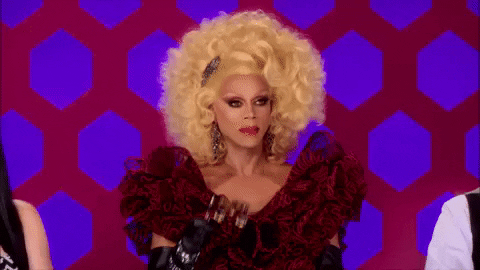 Specifically, drag culture and its subtle absorption into mainstream media.  With Rupaul receiving not only his first Emmy nomination but his first Emmy win, it is no doubt that the undertones of drag culture have started to align with the masses.  Rupaul's Drag Race has finished its latest season back in May and has two spin-off's branched off of it.  Drag U wasn't that much of a rough spot with its three season run and Rupaul's Drag Race All Stars which is currently airing its second season (and how I get my life every Thursday at 8pm EST); a show forced to be reckoned with especially considering its presence in social media.
Music has always been used as a leverage in gay culture with icons such as Madonna and Britney Spears actively supporting what has become a major portion of their fanbase.  Drag has grown up in the ballroom scene, most aforementioned in the documentary Paris is Burning, and with its underground activity has sprouted so much that it in turn had been planted into mainstream directly with "Vogue" by Madonna.
Not only with drag, but the gay culture has undertaken the role of being a vital component of pop culture.  The catapulting of superstars even most recently as Selena Gomez, Nick Jonas, and Demi Lovato who all have resonated with their LGBT audience. The prevalence of pop culture has been celebrated over decades within the community and with Rupaul's Drag Race representing this culture annually since 2009 has been able to revitalize a slew of oldies but goodies that have been at the core of the LGBT community.