I'm Cory Ianuale and I live in a world of being both a professional daydreamer and an aspiring artist. I was a little tubby meatball of a kid that wanted to be a singer since I was 5 years old. Santa and my mother would both be bothered by intermittent requests for singing lessons.
So that never stopped… or happened.
At 22 I derailed and focused all my effort on music.  An Associates in Veterinary Technology and Music Business later, I'm finishing up my Bachelor's at William Paterson University in hopes of never setting foot in a classroom again. In the meantime, I sling drinks as a bartender and work as an assistant at Talent Consultants International.
---
Collision of Power and Music
Changing throughout time, music has incorporated a vast amount of influence and layers of inspirations built upon its successors.  Music is a crafted concoction with fragrant notes of every grand artist throughout time breaching raw emotion to hit directly with an audience.  This ability to connect dictates the true power of music.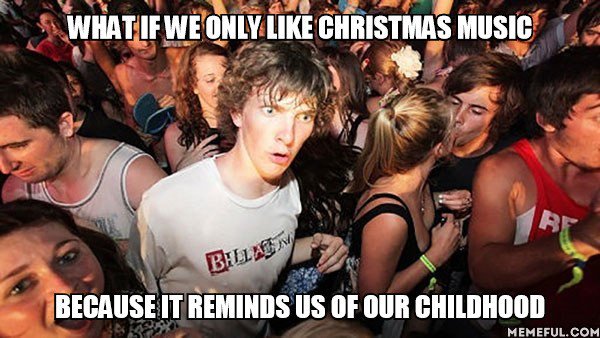 Projecting the instability of emotion into song and art grants it the authority to penetrate the subconsciousness.  Incorporating every element we, as humans, compile from childhood we tend to entangle what is subjectively good music and nostalgic music.  Revisiting songs from ten or twenty years ago, it doesn't retain that oomph we once knew; however, the memories associated with that one song are more lush and brings us more joy than the actual melody or lyrics.
Sustaining emotion within a piece conveys it correctly.  Having an audience receptive to those feelings is what facilitates musical progress.  Adele is an international superstar, but unorthodox in the mold.  Carrying a chain of ballads, she is not fitting the Top 40 Pop Music structure in juggling the release of her singles.  Her ability to reach such an incredibly massive audience with sheer emotive ballads as fixated her into musical history.
This emphasis on emotion and nostalgia targets the psyche.  That play is what truly notates the power of music.